Of all the weird things that happen in this episode, Togepi being left to babysit a group of troublesome Wooper has to be my favorite. Also, Arbok. Arbok is love.
The gang is helping out at a preschool for Wooper today! What kind of shenanigans do you think they'll get up to?
Well, you'll just have to listen and find out, won't you!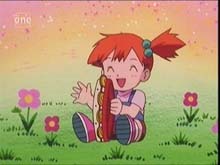 This way to PIRN, for all your Pokemon music needs!